Advance Your Career Today
Regal Is A Company That Gives Employees A Multitude Of Resources To Grow And Move Up Within The Company.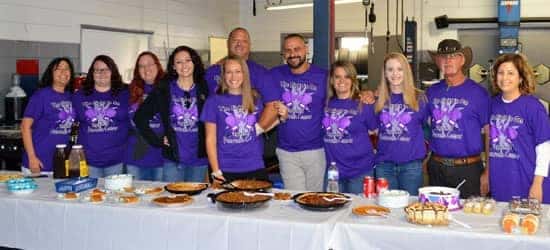 Regal Is Polk County's Largest Family Owned & Operated Dealership, Serving The Community For 42+Years!
At Regal, we provide a unique blend of leadership skills with a culture that embodies our core values and the opportunity to work in a professional environment. Maximize your potential with one of the most successful publicly traded retail automotive groups in the state. Regal has been family owned and operated for almost 43 years, we pride ourselves on treating our customers and employees like family.
Apply Now
Benefits
Paid Time Off and Vacation
Employee Vehicle Purchase Plans
Family Owned and Operated
Discounts on Products and Services
Unique Compensation Plan (Competitive Comp Plan)
Technician Specific Benefits
State-of-the-Art, Brand New Facility with Air-Conditioned and Cutting Edge Technology (Collision Center Only)
Shop Equipped with the Newest Technology and Equipment
Discounts on Products and Services
Work Environment OSHA Certified to Current Air Quality Standards
Career Advancement Opportunities, Promote from Within
ASE and State Inspection Certification Reimbursement and All Training Expenses Paid to Further Your Career
Continued Education, Manufacturer Hands On and Web Based Training
Clean and Professional Work Environment